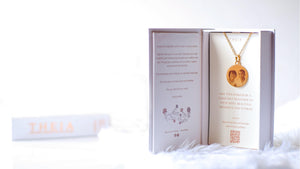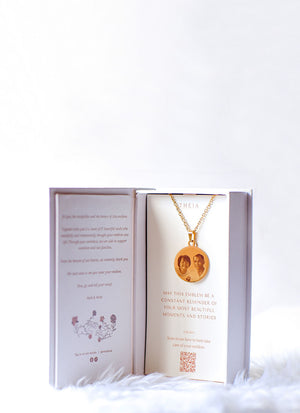 tell your story
with an Emblem
Your sun, your moon, and all of your stars. Be reminded of your sweetest moments with your soulmate and your better half.

Your Love
A tribute to your best buddies for their timeless loyalty, unconditional love, and never-ending friendship.

Your Furbaby
Relive your favorite moments, memories, and stories in your life.

Your Special Day
You are giving a gift to the world. You are being of value. Remember who you truly are and unleash your raw and authentic self.

Yourself
Show your love for your parents and be reminded to treat them well all the time! We are so busy growing up and often forget that they are also growing old.

Your Parents
Separated by distance, connected by heart. Perfect for those who simply want a sweet reminder of what it means to be home.

Your Family
BFFs for life! Not related by blood but will always feel like family.

Your Friend

Step 1
Choose your Emblem

Step 2
Upload the photo to be engraved

Step 3
Customize your text & font
BEST-SELLERS
The emblems may just be a piece of jewelry when you look at it as it is but what makes them special and extraordinary are the memories and stories that are engraved on it.
WHY BUY THEIA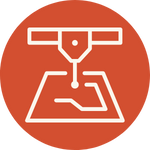 LASER ENGRAVED
One of the best ways to preserve your precious moments and stories since the engraved markings are permanent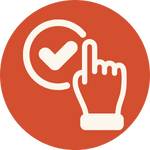 LAYOUT APPROVAL
See how your emblem will look like before we engrave. We offer one-time free edit* if you want to make any changes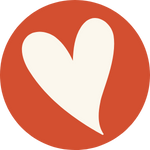 HEARTCRAFTED
Each piece is carefully and mindfully engraved and packaged locally in our Laguna hub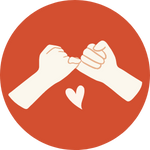 OUR PROMISE
Your emblems will be done in 2 weeks to ensure High Quality One-of-a-Kind Personalized Emblem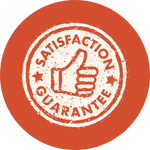 YOUR ASSURANCE
Love your emblem or let us know. We offer a 7-day guarantee remake* from the time you have received your emblem
*Terms and conditions apply
HEARTCRAFTED & MADE WITH GOOD INTENTIONS
Each THEIA emblem conveys your unique story in your own style.
★★★★★

i lost my son aug 2021 :( i looked for a nice but meaningful remembrance to remind me always how i love and miss him so much i made the right decision choosing Theia so accomodating, organized and i got mine earlier on the date scheduled, now i have my dearest son everywhere i go, thank you so much, very satisfied customer

Edita Mante
★★★★★

Thank you!!!! I am beyond grateful. You have no idea how comforting to have a tangible reminder of my son. I only have memories to hold on to...no new milestones... only those that he left behind with the 18 borrowed years. 💖

Mary Jane Molina
★★★★★

You're producing the emblems like you knew in your hearts every story behind it, and I say this as someone who experience it firsthand, that is uncommon for business owners to be as committed to their purpose as you are. I genuinely hope and pray na mag prosper po yung business ninyo. God bless po and thank you po ulit. :)

Anne Ariaga
★★★★★

Literally teary-eyed when I opened these cute boxes! I lost my Mama last April and I'm missing her everyday. She has been my inspiration na lumaban sa life ever since. Sa kanya ako bumabangon. Noon. But now that she's gone, am struggling to find my purpose... But, thank you so much, because I now have this emblem of her to help me towards my healing. 🙏🏻

Maricor Degrano
★★★★★

Hi there! I got the necklace today of my cat and she's beautiful! I'm so happy. thank you for doing things like these that mean so much! And i just found out the storybook box is new and im elated to get one! Made it more meaningful, it's so beautifully crafted! Kudos to you guys 💖 Ill be sharing with my friends so they can help continue to support you 💞 thank you and enjoy the weekend ahead! ☺️

Feliz Villanueva
Chapter 1: The magic of new beginnings